Garry is a Tooting based digital producer and usability expert, delivering award winning digital projects for over 20 years. Making useful, simple, fun and innovative things for people to enjoy. Talk to me.
"You have been an absolute star to work with Garry. Always professional, excited about the platform and full of great ideas and solutions" – Andy Beecroft, Sheffield International Documentary Festival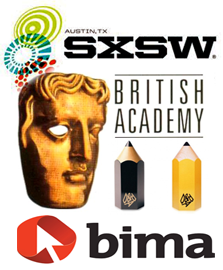 Working with small start-ups, multinational brands and charities. These including Happy Museum Project, BBC, CBBC, Disney, Hasbro and MTV. Delivering projects across continents or over the road. Happy to discuss your project.
What we do:
Develop ideas – keeping it simple
Build superb client and stakeholder relationships
User Experience (UX) design and user testing
Develop the detail and documentation (wireframes & prototypes)
Solve problems and handle the technical stuff
Build and deliver on time and on budget
Here's some we made earlier